25 Jan. 2018
The past week I was busy watching and rewatching the online courses on portrait sketching in pencil and coffee illustrations using watercolors. After mustering some guts, I picked up my art materials and started practicing. We learn by doing, so goes the saying. So here it goes:

The photo above is a step-by-step process of sketching the eyes of a female character. This is the technique shared on the said online course. I never really liked drawing/sketching portraits because I didn't know exactly how to do it properly. This online course, however, makes it easy and simple for students to follow and learn the techniques in sketching close-to-real life portraits of female characters. So far I'm enjoying the process and the results.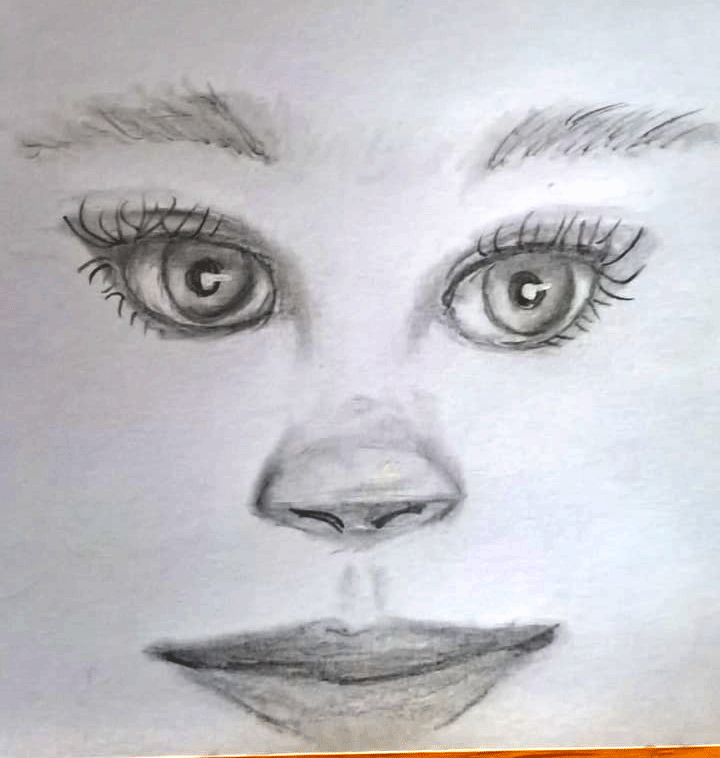 The photo on the left is my very first attempt to sketch a face. Although I'm pretty much satisfied with it, I still need to learn and practice more on how to sketch the head or the face shape and, of course, the hair. By the way, I used a graphite pencil, kneaded eraser, blending stump, and white gel pen in creating all these sketches.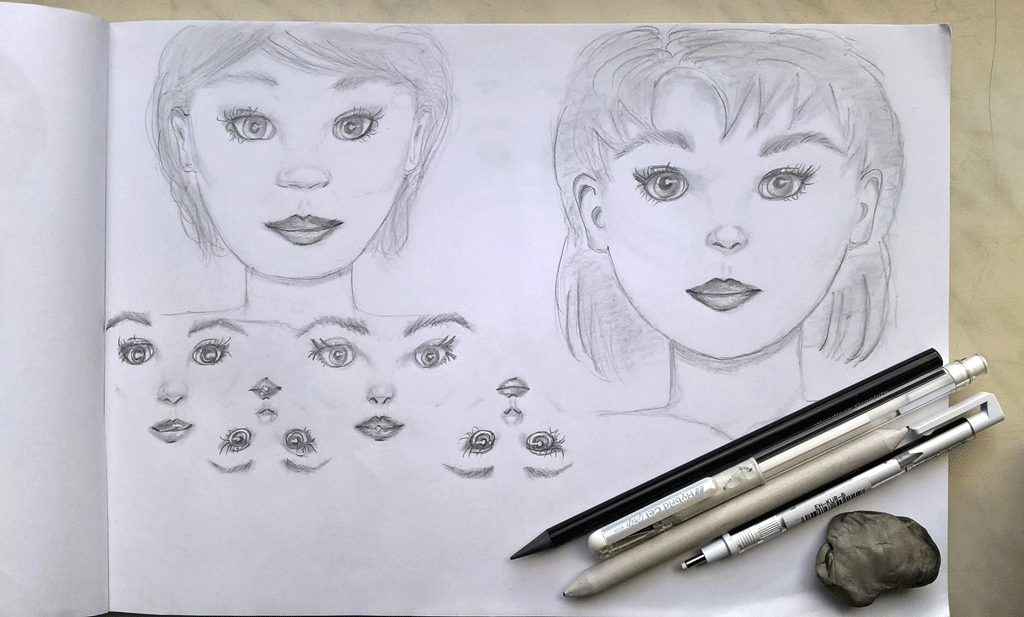 This series of exercises in sketching portraits was so much fun that I thought of creating a pattern using those cute faces (see photo above). It's fun to create different female characters that show different personalities. I tried drawing the head. The face shapes are not bad at all, but the hair! I should really work on how to draw/sketch different hairstyles that will fit my characters.
Since I didn't post anything in the past 11 days, let me share some more tomorrow. I'll post the watercolor illustrations I've done and some notes on my painting/illustrating process. That's it for now.