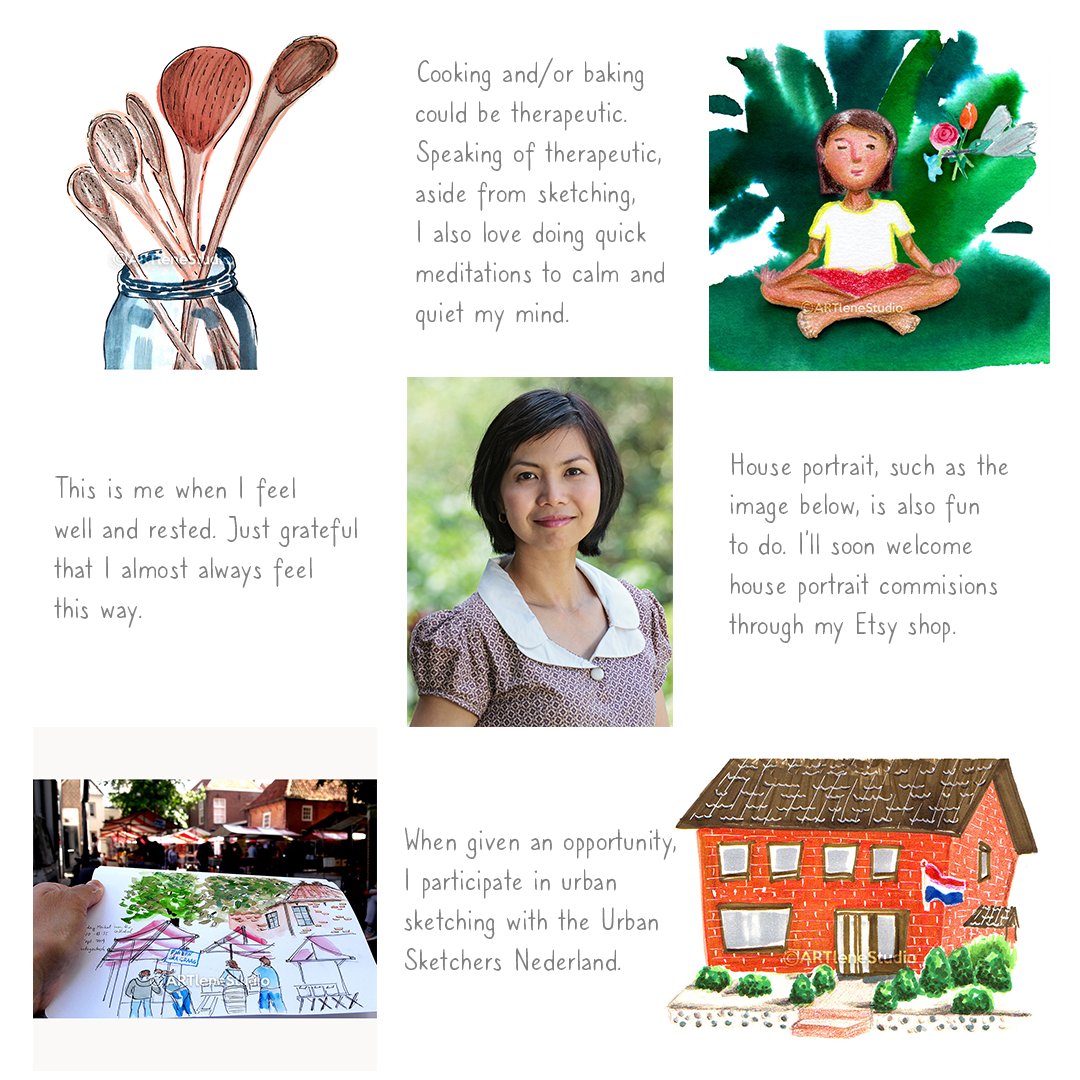 ABOUT
Thanks for visiting my website!
I am Arlene, a freelance illustrator based in the Netherlands. My bright and colorful illustrations are focused on characters and people, food and drinks, as well as places and travels for compelling storytelling.
Making art using watercolor and gouache is my comfort zone. Watercolor can be unforgiving at times, but the beauty of the imperfections this medium creates can make an artwork more interesting and sometimes even dynamic. I also use colored pencils, markers, and fine liners to enhance my illustrations, especially if the effect they create applies to certain contexts. Travels and nature inspire my bold and colorful palettes.
In my free time, I love biking with my family, having a good read, enjoying a cuppa tea, and taking care of my houseplants. I also sing with a local choir, but it has stopped since the pandemic.
KvK No. 76868680