7 Feb. 2018
Last week my husband and I went out on a day trip to Xanten, Germany, a town known for its archaeological park, one of the largest open-air museums in the world. It was once home to Roman settlements. Good thing taking photos was allowed. In the absence of a good camera, I just took out my phone to take some pictures as souvenirs or as photo references for a future art project.
One of the artifacts that caught my attention was a fragment of the gravestone of a painter named Tiberius Iulius Tertius. This gravestone was said to be the earliest evidence of a craftsman's profession in Xanten. I wonder how was life then as an artist.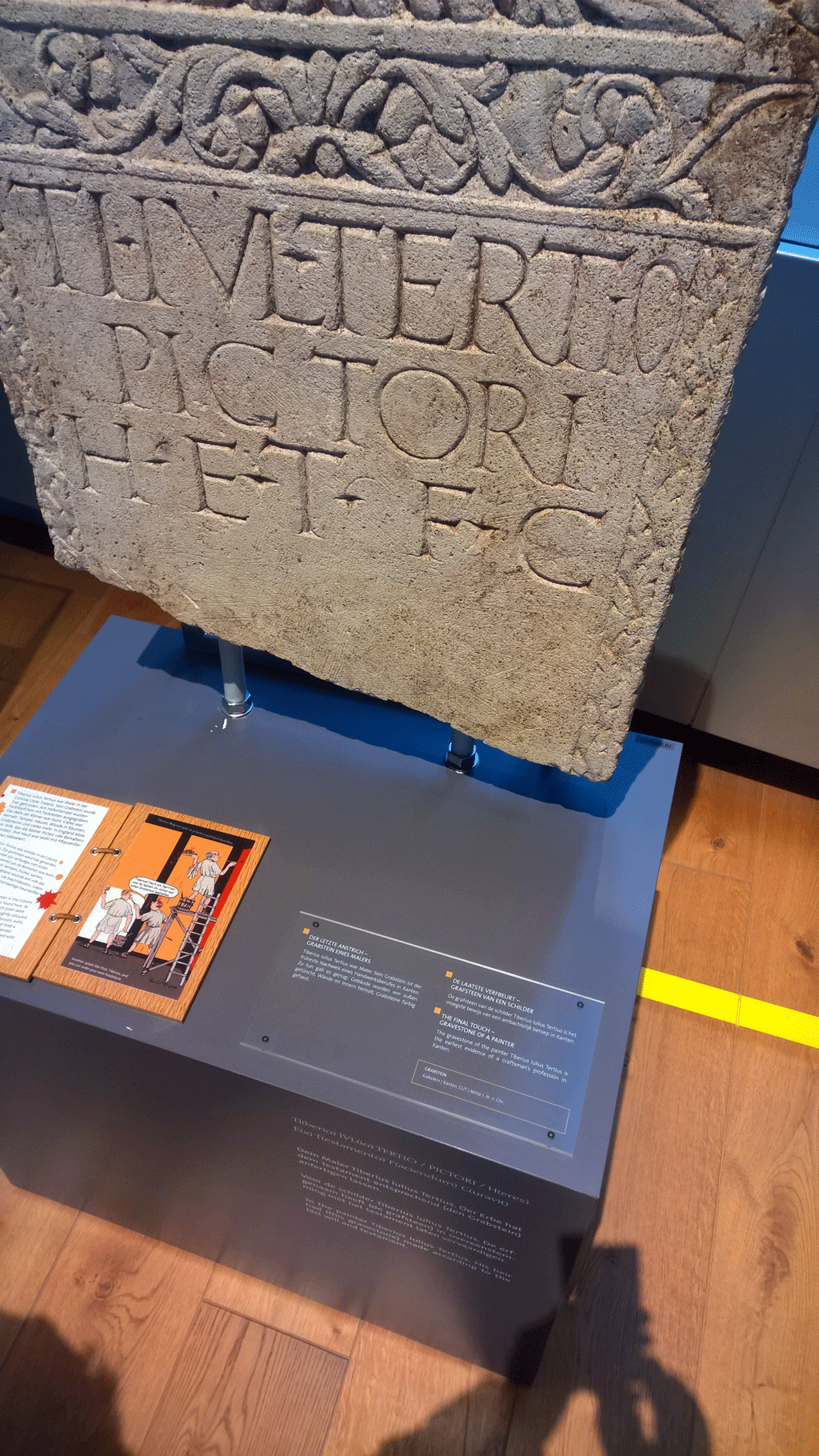 Such trips or travels and an online class on making diary comics gave me an idea to create my first travel sketch. I've seen some artists make diary comics, while some do urban sketching and/or plein air painting while on vacation. I've decided to give travel sketching a try as I'm not confident sketching or painting in public. I just chose four of the best photos I took from the trip/travel, composed them on my drawing pad, laid them out with pencil, inked them with liner, and brought them to life with watercolors. I also added captions that would remind me of the ambiance and experience we had on that trip. The pictures below show my initial sketch in pencil and the final sketch.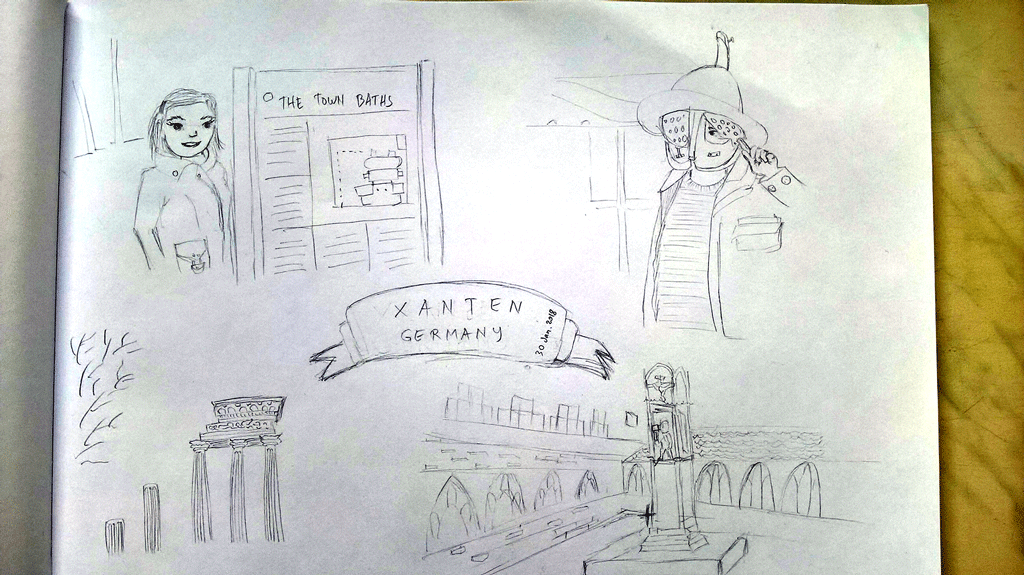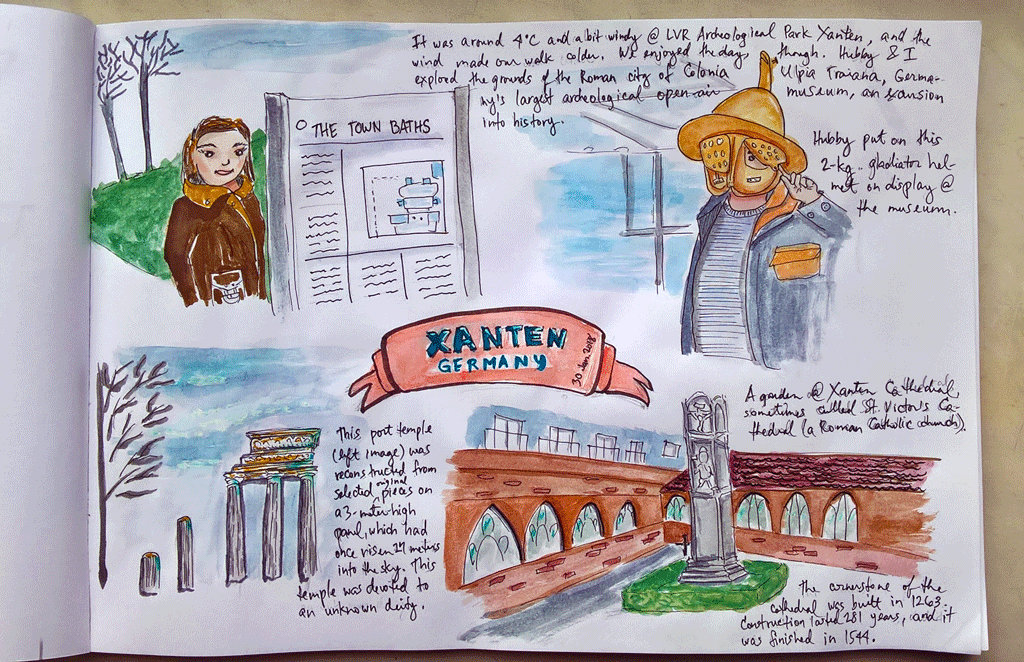 I enjoyed doing this travel sketch so I guess I'll be doing more of it from the photos I've made of our past travels. Next time, though, I'll use my watercolor sketchbook instead of an inexpensive drawing pad so the quality of the paper is a lot better.
On sketching semi-realistic nose and lips
Sketching faces is one of the things that I have had difficulty with in making art. I always think I end up with contorted nose or other facial features that look quite off or seem pretty much disproportionate to the face and so on. If one is working in abstract or whimsical style, the artist may have done it on purpose to convey a message or a strong expression. The case is different, however, when one wants to create semi-realistic sketches. Although I would often hear other artists' or art teachers' advice to embrace my mistakes and learn from them, there are still times that I can be too hard on myself.
Practicing every day what I learn from online classes, tutorials, books, etc. truly helps. Thank God for other artists who share their techniques in simpler and easy-to-follow steps. From these I follow their techniques and eventually do them my way. As a promise from my previous post, here's how I practiced sketching semi-realistic nose and lips.


If you refer to my other post on sketching female faces in pencil, I used these techniques in drawing the nose and the lips.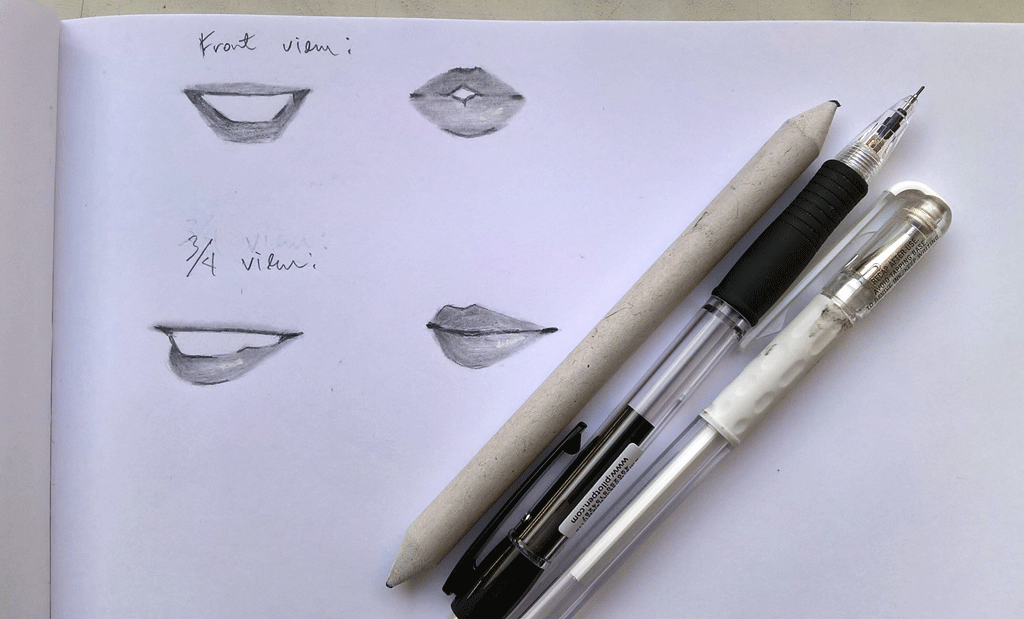 In my next post I will share with you some samples of character designs I made as a project in an online art class. Until then!