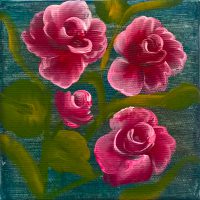 SOLD OUT
The original mini painting has already been sold.
Single-sided flat cards and tote bags with print of this painting are available at my Etsy shop.
If you prefer to order directly from me, you can also do so. Payment (price of the item/s + shipping cost) is via paypal.me/ARTleneStudio. Please let me know once payment is made so the item(s) will be shipped to you on the next business day.